How to Build An Easy Heart Healthy Diet Plan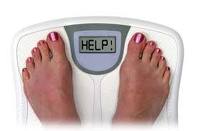 Most people with high blood pressure need to lose weight and adopt a heart healthy diet plan that incorporates the best of the DASH Diet and the Mediterrannean Diet. Studies show that even a 10% reduction in your current weight will reduce your blood pressure considerably.
I agree with a recent study (Science Daily Jan 26 2010) a low carb diet is not only effective in helping you lose weight but also in helping you lower your blood pressure.
William S Yancy, Jr, MD says "it is important to know you can try diet instead of medication and get the same weight loss results with fewer costs and potentially fewer side effects".
If you have high blood pressure and are overweight like many of us, what you are eating on a daily basis is clearly not working for you!
I say this because most new clients I sit with actually believe they are eating well. They also tell me they know what they should eat and seem at a loss as to why they have health issues and a weight problem.
Many clients spend vast sums of money on gyms and hiring personal trainers before they finally realize that changing their daily eating habits and adopting the heart healthy diet plan is really the key to their improved health.
Check out the sample 7 Day heart healthy Diet Plan when you are ready but don't forget to review the following important guidelines.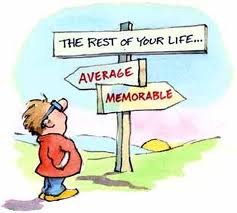 The Heart Healthy Diet Plan
Are you ready to start? Are you ready to regain your health and improve your life? Well I'm ready to introduce you to your healthy eating guidelines and share with you lots of delicious free diet meal plans . Lets start with 7 important steps:
Step 1) Getting Started
You will need a journal and a tape measure to record the following:
-Todays date
-your current weight in pounds
-Your Body Mass Index BMI Index -Your current measurements:
a) Measure your Chest at the widest part
b) Measure your Waist at the narrowest part.
c) Measure your Hips by standing straight in front of a mirror with your arms by your sides, measure hips where your wrist meets your body.
Research shows that keeping a journal to record your daily progress keeps you in the 'success mindset'. It keeps you accountable and best of all it documents your progress with the heart healthy diet plan. Your measurements may initially be 'painful', but you do need to know where you are now in order to get to where you want to be.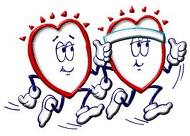 2) Goal setting
Keep a journal, set your goals in writing. Whats realistic for you? Forget perfection, concentrate on getting healthy rather than thin. Often we loose our focus because the road to perfection seems too long. Successful clients have always set 'realistic' goals and set their targets at easily attainable 10,15 or 20 lb increments.
According to studies, losing excess weight steadily and slowly is the best way to go and I must agree. My female clients lose an average of 1-2 lbs a week, men often lose 2-3lbs a week.
By setting reasonable goals, eating a healthy diet and adopting a more active lifestyle, you will have a far greater chance of reaching and maintaining a healthy weight than with 'fad' diets! Remember the heart healthy diet plan guidelines are permanent lifestyle changes you will adopt.
Tip: Find a way to document your journey that is personal and motivating. One of my clients: Theresa, a school principle, has lost a whopping 100lbs to date. She shared with me her secret... a fridge ribbon which she 'bejewels' for every pound she loses.
Can you imagine how 'bejewelled' that ribbon is? Most importantly, it is an awesome motivational tool that represents success for Theresa,(look for her testimonial in the right hand column, she is super shy but I am working on her to provide an inspirational testimonial for all of us).
Other clients have rewarded themselves with pre booked holidays, a new clothes wardrobe and new adventures: when was the last time you had fun riding a bike?
3) The Meal Plan:
Women need: 3 meals a day and one snack (approx 1300 calories a day). Men need: 3 meals a day and 2 snacks (approx 1500 calories a day).
Freedom foods can be added to any of your meals and eaten throughout the day if you are still hungry.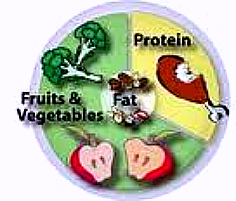 Pick your meals from the free diet meal plans: breakfast, lunch/dinner and snacks, which are provided on this site.
Every meal has been customized to be approximately:
30% Lean protein such as salmon, chicken, turkey, low fat cheese, yogurt, skim milk, eggs and egg whites.
50% Good carbohydrates mostly vegetables and fruit, but light on starchy grain carbs such as rice, potatoes, pasta, bread.
20% Good fats such as olive, flax, walnut, avocado or canola oils,
fish oils , nuts, seeds and avocado.
Breakfast approx. 300 calories Lunch approx. 400 calories Dinner approx. 400 calories Snack approx. 200 calories
As an experienced nutritionist I find these ratios to be the best for lowering your blood pressure and for weight loss. They are also great to reduce other ailments and improve symptoms such as stiff joints, energy levels, cholesterol levels, skin tone, depression and many other health symptoms. These are basic healthy eating hypertension guidelines.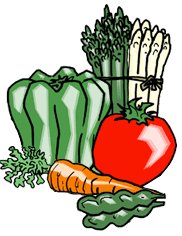 4) Learn your Freedom Foods:
The freedom food lists foods, condiments and drinks that are high in nutrient value but low in calories. Feel free to add these freedom foods to your chosen meal whenever you want.
Freedom foods are useful to have if you feel particularly hungry between meals or just want to bulk up your meal. Just have fun and explore, freedom foods are free!
Freedom food list For example: if you choose to have a cheese omelette for breakfast, feel free to add mushrooms, peppers and onions for a delectable satisfying dish.
NB: There are no "free' fruits except lemon and limes. Also the most popular vegetables ie. potatos, corn, carrots and peas are NOT freedom foods.
Print out the freedom food list and put it on your fridge. Experiment with new vegetables and have 'fun' with your food.
The heart healthy diet plan is easy to do once you get started, I love the Nike slogan 'just do it'.
5) Learn the macro nutrients:
Learn your macro nutrients: protein, carbohydrates and fats.You only have to learn this information once. Once you know your macro nutrients you will be able to create a balanced plate following the heart healthy diet plan anytime, anywhere.
6) Understand your foods
You need to understand which foods to avoid and find satisfying healthy foods to avoid and find satisfying healthy food substitutions.

7) Build your grocery list:
Shop on the outer aisles of your grocery shop and have fun stocking up on high quality, fresh, colourful and delicious foods that are listed in your heart healthy diet plan.
You will find a definite 'mediterannean flavour' to a lot of the recipes provided on this site, partly because the mediterranean people are so healthy and their food is so delicious. I once had the holiday of a lifetime in Greece and enjoyed not only their food but also their relaxed and care free lifestyle.
We may have a lot to learn from the greeks, returning to Greece is now on my 'bucket list'.


Isabel's got some great eating tips in her video: The Diet Solution Program

---
Back to top of page: Heart Healthy Diet Plan


---